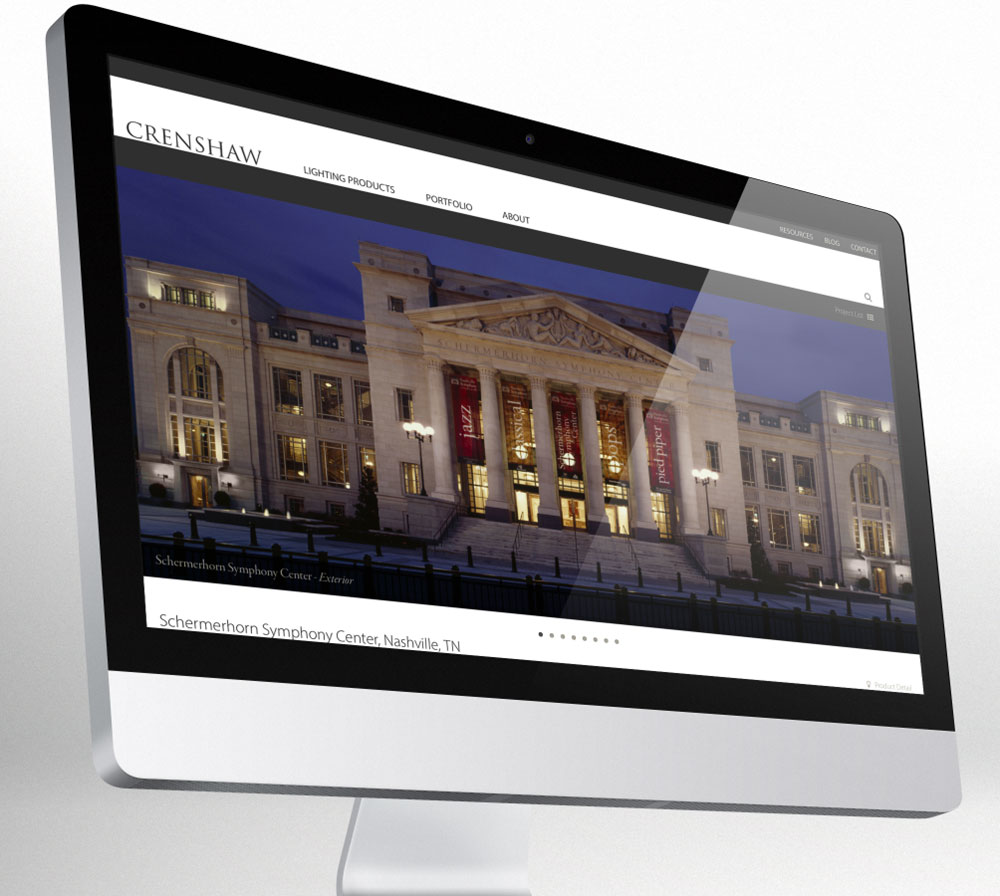 Crenshaw Lighting has been setting the standard for beautifully elegant custom lighting for nearly 60 years, and their new branding and website is befitting of their reputation. Founded in 1957 by William Crenshaw, Crenshaw Lighting has won myriad awards and enormous praise for both their custom and historical restoration lighting for projects that have reached a monumental scale.
Based in Roanoke, Virginia, Crenshaw is proud that all of their products are handmade in the USA by a staff of more than 50. An important part of their culture, they employ some of the finest metalworkers in the industry, whose attention to detail and devotion to their craft are second to none.
Crenshaw also fuses the timeless elegance of their designs with leading edge lighting technology, creating some of the most beautiful LED lighting in the industry.
Crenshaw has carved out a very special niche in the lighting industry, and their tremendous style is only matched by the quality of their entire operation. We at Fisher Lighting and Controls are proud to represent them, and we are pleased to get the word out there about their new website.
But don't take our word for it – check it out for yourself!
Shots from Crenshaw's gorgeous new website
"Established in 1957, Crenshaw is an award-winning decorative custom lighting and historic restoration lighting manufacturer. Dedication to the craftsman tradition, collaboration with world-class lighting specifiers, and pioneering leading edge technology solutions in decorative lighting remain Crenshaw's guiding principles in the 21st century."